YOUR
SUPPORT
MAKES A
DIFFERENCE
What a beautiful day for a hike. Over 30 hikers joined us on Sunday, May 26th for a 5km walk/run at Lakeside Park in Mississauga in support of Heart House Hospice.
​
Our hikers have raised over $12,000 to date! Simply amazing...
​
Thank you to our hikers and to everyone who donated!
​
Donations are open until June 3. If you wish to pledge someone please click
on the donate now button.
​
Schedule
Check-in 10:15 a.m. - 10:55 a.m.
5KM Run/Walk

11:00 a.m
Time to Celebrate

Light Lunch and Refreshments

11:45 a.m.
Brief Remarks and Prizes Awarded 12:15 p.m
Event Concludes 12:30 p.m.
​
Registration
is now closed
​
Adult Registration - 14+yrs
$25 per person with a minimum $100 raised in pledges.
​
​
Child Registration - 13 yrs and under
FREE with a minimum of $25 raised in pledges.
​
Return the form and registration fee to Shelley Maynard at smaynard@hearthousehospice.com or fax to 905-712-4029.
If you have any questions contact Shelley directly at 905-712-8119 ext. 233
Once you are registered, we will send you a link to build your own online fundraising page or download a pledge form.
about
heart house hospice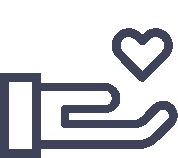 Heart House Hospice plays a critical role in our community by helping those facing life­-limiting illnesses to live their life with dignity and comfort, while supporting their loved ones along this journey. We offer compassionate hospice care, grief and bereavement support for people of all ages in Mississauga and Brampton at no cost.
Each year, more than 1,000 individuals who are living with a life­-limiting illness and over 3,000 loved ones receive compassionate support from Heart House Hospice's interdisciplinary team of professionals and volunteers. The individuals, their families and caregivers receive home visits, participate in day wellness programs, children and youth grief programs, complementary therapies and other outreach programs.
​
Thanks to community support, compassionate hospice care is provided with dignity and peace for those who choose to live their last days at home rather than in a hospital.
​
Learn more about our programs visit HeartHouseHospice.com